Week of March 12th, 2013
Goodreads
Release Date: March 12th
Blurb:
Mila 2.0 is the first book in an electrifying sci-fi thriller series about a teenage girl who discovers that she is an experiment in artificial intelligence.

Mila was never meant to learn the truth about her identity. She was a girl living with her mother in a small Minnesota town. She was supposed to forget her past —that she was built in a secret computer science lab and programmed to do things real people would never do.

Now she has no choice but to run—from the dangerous operatives who want her terminated because she knows too much and from a mysterious group that wants to capture her alive and unlock her advanced technology. However, what Mila's becoming is beyond anyone's imagination, including her own, and it just might save her life.

Mila 2.0 is Debra Driza's bold debut and the first book in a Bourne Identity-style trilogy that combines heart-pounding action with a riveting exploration of what it really means to be human. Fans of I Am Number Four will love Mila for who she is and what she longs to be—and a cliffhanger ending will leave them breathlessly awaiting the sequel
Goodreads
Release Date: March 12th
Blurb:
Sixteen-year-old Kyra, a highly-skilled potions master, is the only one who knows her kingdom is on the verge of destruction—which means she's the only one who can save it. Faced with no other choice, Kyra decides to do what she does best: poison the kingdom's future ruler, who also happens to be her former best friend.

But, for the first time ever, her poisoned dart . . . misses.

Now a fugitive instead of a hero, Kyra is caught in a game of hide-and-seek with the king's army and her potioner ex-boyfriend, Hal. At least she's not alone. She's armed with her vital potions, a too-cute pig, and Fred, the charming adventurer she can't stop thinking about. Kyra is determined to get herself a second chance (at murder), but will she be able to find and defeat the princess before Hal and the army find her?

Kyra is not your typical murderer, and she's certainly no damsel-in-distress—she's the lovable and quick-witted hero of this romantic novel that has all the right ingredients to make teen girls swoon
Goodreads
Release Date: March 12th
Blurb:
The steamy first installment in the Inside Out erotic romance trilogy by Lisa Renee Jones, in the bestselling tradition of Fifty Shades of Grey.

When Sara McMillan finds a stack of journals in a storage unit, she's shocked and enthralled by the erotic life the writer led. Unable to stop reading, she vicariously lives out dark fantasies through Rebecca, the writer—until the terrifying final entry.

Certain something sinister has happened, Sara sets out to discover the facts, immersing herself in Rebecca's life. Soon she's working at the art gallery Rebecca worked at and meeting Rebecca's friends. Finding herself drawn to two dangerously sexy men, the manager of the gallery and a famed artist, Sara realizes she's going down the same path Rebecca took. But with the promise of her dark needs being met by a man with confident good looks and a desire for control, she's not sure anything else matters. Just the burn for more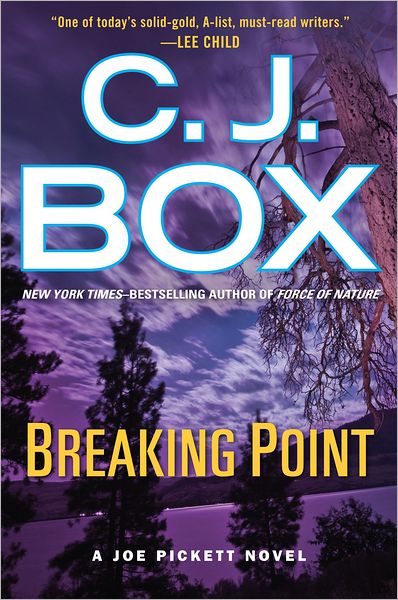 Goodreads
Release Date: March 12th
The thrilling new Joe Pickett novel from the New York Times–bestselling author.
Critics called Force of Nature an"amazing" (Associated Press), "outstanding" (Minneapolis Star Tribune), "warp speed . . . showdown between good and evil" (The Denver Post). "This is the best Box I've ever read, and I've read them all" (Library Journal).
Breaking Point, however, takes Joe Pickett into uncharted territory. The question is: What will he do when he gets there?
It was always good to see Butch Roberson, Joe thought—a hardworking, upright local business owner whose daughter was friends with his own. Little did he know that when he talked to Butch that day in the forest, the man was about to disappear. He was heading into the mountains to scout elk, he said, but instead he was running. Two EPA employees had just been murdered, and all signs pointed to him as the killer.
As the manhunt organized itself, Joe heard more of the story—about the tract of land Butch and his wife had bought to build their retirement home on, until the EPA declared it a wetland. About the penalties they charged him when he balked, new ones piling up every day, until the family was torn apart . . . and finally, it seems, the man just cracked.
It was an awful story. But was it the whole story? The more Joe looks into it, the more he begins to wonder—and the more he finds himself in the middle of a war he never expected and never wanted. Powerful forces want Roberson not just caught but dead—and the same goes for anyone who stands in their way.
Every man reaches his breaking point. Joe Pickett may just have reached his.