Desires

by
Galia Ryan
Description:
Anna is one of Elite Escort Agency's most popular call girls. She is quite comfortable living in the lap of luxury and pleasing a variety of wealthy men on her own terms; however, she longs to return to respectability. Only now she is accustomed to the best of everything. So Anna embarks on a quest to discover what else she is good for, other than dazzling every man who crosses her path.

Anna's calm is shattered when a former client resurfaces. A few years earlier Adam introduced Anna to bondage and submission. But although he held her in his thrall, Adam overestimated his power. When he demanded total surrender, she cut herself off from him forever. Now Adam is asking to see her again. Initially she refuses, but what can she do? She can't stop thinking about him.

The owner of Elite, Stephanie, is also haunted by memories of a former lover--Giancarlo, now married and dedicated to charitable work. When, after ten years, they come together once more, neither can resist the pull of their unresolved past, despite the possible consequences to Giancarlo's career.

Desires is Book 3 of the Luxuria Trilogy. It completes the cycle that began with Anna's story in Choices and Stephanie's in Secrets.
Interview:
When did you know you wanted to be a writer?
Well, I've always enjoyed writing, but I don't think there was ever a defining moment. If you mean at what point did I first wonder if I could write well enough to earn an income from it, then it would be with my first successfully submitted manuscript. Suddenly the possibility of a whole new world opened up, and that was exciting.
When you are writing, do you set it up in an outline first or do you just formulate a plan in your head and start writing?
The second! Often an opening line, or block of text comes into my mind from nowhere, and I save it in a file until I have time to muse on it, and wonder why, when, how. If I then get a light-bulb moment, I hit the keyboard. If not, I leave it filed for another time.
Where do you like to write and what does that space look like?
I have a small office at the back of our apartment that faces east, and so gets the lovely morning sun. It's cluttered with paperwork, and other homeless oddities, but I keep all that behind me, out of line of sight! I have whiteboards on the wall, one a planner to keep me on track and remember birthdays, and one for scribble.
Does music ever influence what you write?
No. I love music, but story lines and plots come from somewhere inside my head.
What does a "normal" weekday look like for you? Conversely, what do you enjoy doing on a typical weekend?
Up at six-thirty and write until nine, when I have to get ready for mainstream work. I manage a team of sales people in the tourism industry, which can be hectic in peak season, but the enthusiasm and interaction of the crew is highly rewarding. I'm home again around seven-thirty or eight, and then it's time to relax with my husband.
At the weekends, if I'm working on a novel I usually write on Saturdays. Sundays is pure indulgence! Usually a long walk, or visiting family.
Now that you have three books under your belt, do you have any plans for other books, if so what can we expect?
More of the same, since I love writing erotica. I am contracted for another novel and six short stories, to be published throughout the year and then gathered for an anthology in 2015. Two have already been submitted, and yes, they both feature strong women! Another features a two-worlds-colliding theme, and a strong, determined, glass-ceiling-crashing woman with a yearning to be sexually dominated. The more powerful she is in her public life, the more desperate and vulnerable her private life becomes.
If you could have drinks with any living author, who would it be and why?
Gosh, there's so many, and for different reasons! I'd like to discuss the pros and cons of having a series of books all centered around one character, Jack Reacher in this case, with Lee Child, and
I'd like to talk to Edward Rutherford and Thomas Kennelly on researching epic historical novels, and handling the commitment.
Enter to Win!


About the Author:
Convent-educated from the age of four, Galia Ryan was brought up not to question. Perhaps because of this, she has always been fascinated by all things esoteric and "outside the square." Originally from Sussex, England, and now living in New Zealand with her soul-mate husband and grown-up family, Galia tries to find time between her passions for writing and reading and for her other love—travel. There is always a growing list of must-see places. Desires is the third novel in the Luxuria Trilogy, which began with Choices. Book 2, Secrets, tells Stephanie's story. Galia is currently working on an anthology of short stories. You can find her on the Web at: Galiaryan.fannypress.com.
Social Links:
Website
●
Amazon
●
Facebook
●
Goodreads
Buy Links:
Amazon
Tour Coordinator: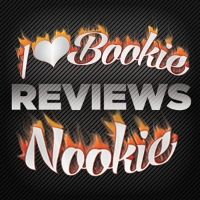 Please check out the other stops on this tour today:
This post contains Affiliate Links.